Welcome to Southwestern Ontario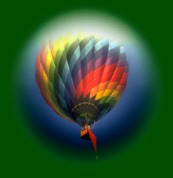 B&Bs
B&Bs in Stratford, London Bed and Breakfasts, Windsor Guest Houses, Kitchener-Waterloo B&B accommodations, Sarnia Bed and Breakfast lodging, Vacation Rentals, Inn, Best places to stay in Southwestern Ontario.

Pastoral farmlands, white sandy beaches, rolling green hillsides, mosaics of colorful gardens and parks filled with blossoms .....and that's just the start of the incredible beauty waiting to be explored in Southwestern Ontario. This land, gently set down amongst three Great Lakes is brimming with charm, history and culture. You'll find quaint towns and bustling cities, and be enchanted every step of the way. Farm markets and festivals abound. Enjoy the endless array of activities and sights year-round in such places as London, Ailsa Craig, Windsor, Kitchener-Waterloo, Sarnia, Stratford and all of the beautiful communities in Southwestern Ontario.