Guelph - Cambridge - Brantford Ontario Canada


GRAND RIVER AREA
BED AND BREAKFASTS

Guelph
Fergus
West Montrose
Guelph - Cambridge - Brantford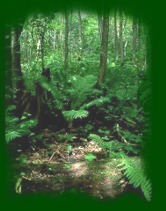 Bed and Breakfasts, B&Bs......Welcome
Guelph B&Bs, Cambridge Bed and Breakfasts, Brantford accommodations Inns, Guest Houses, Vacation Rentals, Guelph - Cambridge - Brantford B&B lodging, Bed and Breakfast accommodations, Best places to stay in the Grand River area of Ontario, Canada.

Be charmed along the Grand River by quaint villages, picturesque cities, colorful rural landscapes and vacation pleasures galore. Steal a kiss on a covered bridge .....browse a Farmers Market .....find a lucky fishing hole of your very own .....down a tall, cold micro brew on the Ale Trail......eye spy a rare bird .......picnic beside cascading waterfalls ....stroll maple tree lined streets .....study some not so local wildlife at the African Lion Safari and Game Farm ....tuck into a cozy Bed and Breakfast ......skim over crystal blue waters with a canoe under you .....learn about Alexander Graham Bell .....savour a candlelight dinner .....shop to your hearts content...come, enjoy the vacation pleasures in the towns, cities and villages along the Grand River. We promise to give you something to write home about!