Kitchener Ontario Canada
Waterloo Ontario Canada
ACCOMMODATIONS
KITCHENER
BED AND BREAKFASTS

ACCOMMODATIONS
WATERLOO
BED AND BREAKFASTS
Kitchener-Waterloo Bed and Breakfasts, B & Bs...... Welcome
Kitchener B&Bs, Waterloo Bed and Breakfasts, Kitchener-Waterloo Inns, Guest Houses, Vacation Rentals, B&B lodging, Bed and Breakfast accommodations, Best places to stay in Kitchener - Waterloo, Ontario, Canada.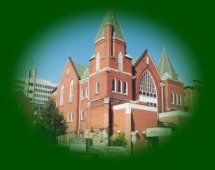 Kitchener-Waterloo, where the country side and the city side are diverse, friendly, welcoming and just waiting to be explored. Shop Farmers Markets, antique stores and outlet malls .....attend "Oktoberfest", North America's biggest Bavarian festival ....visit the Clay and Glass Gallery .....tee off at Doon Valley or Rockway .....find your own lucky fishing hole in the Grand River .....with lush trees towering overhead walk the Walter Bean Grand River Trail ....picnic lakeside at Victoria Park .....snuggle into a quaint B&B .....attend the symphony .....whatever your vacation pleasures, the friendly residents of Kitchener-Waterloo look forward to welcoming you to their special little corner of the world.