Ottawa B&Bs Bed & Breakfasts
OTTAWA BED & BREAKFASTS
OTTAWA AREA
Oxford Station
Newboro
Calabogie
Williamsburg
Wakefield, Quebec
Gatineau River
Historic Inns Ottawa

Ottawa & Area B&Bs
Ottawa Area B&Bs ...Welcome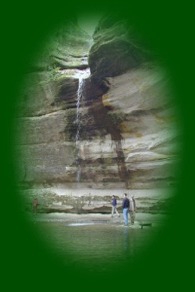 Ottawa Area Bed and Breakfasts, Inns, B&B lodging, Bed and Breakfast accommodations, Newboro, Oxford Station, Wakefield, Quebec, Guest Houses, Cottage and Vacation Rentals, Calabogie B&Bs, Best Places to stay near Ottawa, Ontario, Canada.

Delight in the glories of Canada's magnificent capital city, delight in fascinating Ottawa. Here you'll find a most captivating blend of historical and modern, of French and English, of ceremonial and casual. History and culture abound from the stunning Gothic edifices crowning the Parliament Buildings, to some of the country's best museums and galleries, to grand heritage buildings and first class entertainment at the splendid National Arts Centre, Canada's premier showcase for the performing arts. Amid fascinating history and culture you'll find restaurants that simply entice, shops filled with wondrous offerings and more outdoor fun than you can shake a putter at. Shop Canada's oldest Farmers' Market and when ol' man winter blows in, bundle up to skate the Rideau Canal, which becomes the world's longest skating rink. The toughest thing about visiting Ottawa is deciding what to do next. Decisions. Decisions. Come see for yourself and explore Canada's capital in all it's glory.
Les Trois Erables



Wakefield, Québec, on the
Gatineau River

Just 30 minutes from Ottawa, "The Three Maples" is a gorgeous turn-of-the-century mansion. Sheltering trees encircle the spacious 3-story home on 2 acres of grounds. You will be enchanted by the Victorian ambience, with original stained glass windows and unusual wood-work details. Beautifully appointed guest areas offer space for relaxation for all our guests. A tasty and well prepared breakfast, eaten at leisure, is a wonderful start to the day.