Bed and Breakfasts Vancouver Island
Bed and Breakfasts
Vancouver Island
B&Bs
Vancouver Island British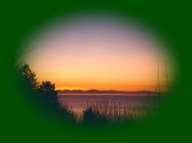 Columbia B&Bs ... Welcome to B.C.'s wondrous
Big Island

Vancouver Island Bed and Breakfasts, Victoria B&Bs, Best places to stay on Vancouver Island, B&B accommodations, Cottage and Vacation rentals, B&B lodging, Farmstays, Oceanfront suites on Vancouver Island, BC.
Just off the Pacific West Coast of British Columbia, Canada's most western province lies a chain of beautiful emerald islands. Come, explore. The crowning glory and biggest of these is Vancouver Island, home to B.C.'s capital city, Victoria. On the rugged west coast of Vancouver Island you'll find secluded beaches that go for miles ....pounding surf ..... fiord like inlets .... world renown fishing, hiking and scenery. You'll find pastoral perfection in the farms along the eastern areas of the island. Treat yourself to fresh berries and cream.
Picture perfect seaside communities dot the shoreline of the entire island. In the protected waters off the eastern shores you'll find a made-to-order ocean playground, enticing sail boats from near and far. Cycle down long country lanes, maybe discovering a hidden vineyard and winery. Marvel at formal gardens that go on forever and take your breath away. Explore a castle. Have afternoon tea in style. Discover totems at a aboriginal settlement of old. Sealife abounds...if you're lucky you may just spot some of nature's gentle giants making their way to favored waters. Conde Nast Traveler Magazine Annual Readers' Choice Awards, voted Vancouver Island 7th in the world for Scenery and Environment, 5th in the world for Friendliness and People, and appeared 17th in the Top Islands of the World, and was the only non-tropical island to make the survey. So, what are you waiting for? Come and discover the glories of Vancouver Island for yourself.