Port McNeill Vancouver Island
British Columbia Canada



ACCOMMODATIONS
Port McNeill BC

BED AND BREAKFASTS
Port McNeill Bed and Breakfasts ~ B&Bs ...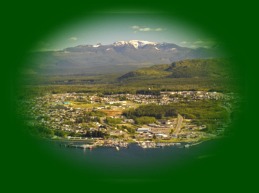 Welcome
Port McNeill Bed and Breakfasts, Port McNeillB&Bs, B&B accommodations, Port McNeill Bed and Breakfast lodging, Canada. Bed and Breakfasts.

Snuggled onto the coast of northeastern Vancouver Island on Broughton Strait is where you'll find the beautiful seaside community of Port McNeill. Mild climate, Mother Nature in all her glory at every turn and exciting outdoor adventures galore make Port McNeill a delightful year round vacation spot. Cruise to Robson Bight to see the Orcas .......explore the Broughton Archipelago Marine Park ......book your tee time in the early morning sunshine .......skim along crystal blue waters with a kayak under you ......scuba dive to an octopuses garden in the sea ....fish to your heart's content .....when the snow flies, hit the slopes at Mount Cain ....shop for souvenirs .......dine out on Greek, Italian, Asian, fresh seafood and more ......snuggle into a cozy B&B ......discover a rainforest .......come to Port McNeill soon and we promise to give you something to write home about!