Northumberland County Ontario Canada



ACCOMMODATIONS
Northumberland County
BED AND BREAKFASTS
Brighton B&Bs
Colborne
Cobourg
Grafton
Port Hope
Rice Lake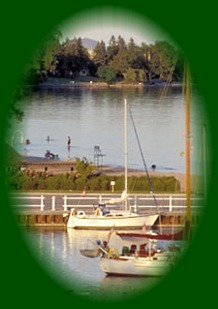 Northumberland County Bed and Breakfasts, B&Bs, Inns...Welcome
Brighton Bed and Breakfasts, Northumberland County Inns, Colbourne B&B accommodations, Cobourg Bed and Breakfast lodging, cottages, B&Bs in Ontario, Grafton Vacation rentals, Rice Lake Guest Houses, Best Places to stay in Ontario, Canada. Port Hope Brighton Bed and Breakfasts.

Welcome to the rolling hills, historic, picture postcard towns, clear beautiful waters and highways and byways of Ontario's scenic Northumberland County.
Nestled between and the Trent-Severn Waterway where countryside meets urban pleasures. Stroll alongside a gently flowing river....hit the links for a great day of golf......find the perfect fishing hole......cycle through rural landscapes.....befriend a helpful shopkeep in a boutique, antique or specialty store.....dine out and enjoy regional delights...... And don't forget we're famous for our apples.....fresh baked apple pie, apple dumplings or just take a big crisp, juicy bite. At the end of the day snuggle into a quaint B&B and partake of warm Northumberland hospitality. Whatever your vacation pleasures, we promise to give you something to write home about.
Brighton Inn



Bed and Breakfast
Brighton, Ontario
Enjoy the old world charm of our elegantly restored 1890's Victorian B&B. A private guest entrance leads to our 4 thoughtfully appointed, deluxe guest rooms all with ensuite, air conditioning, pillow-top mattresses and fine linens. A delicious full breakfast is served daily accented with fresh fruits, vegetables and herbs from our garden. Non-smoking. Centrally located in downtown Brighton.