Trent Hills Ontario Canada
River Country



ACCOMMODATIONS
TRENT HILLS
BED AND BREAKFASTS


Campbellford
Seymour
Hastings
Warkworth
Trent River
Trent Hills Bed and Breakfasts B&Bs ...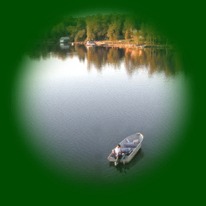 Welcome to River Country
Trent Hills Bed and Breakfasts, Inns, Campbellford B&B accommodations, Hastings Bed and Breakfast lodging, cottages, B&Bs in Ontario, Vacation rentals, Warkworth Guest Houses, Best Places to stay in Ontario, Canada. Campbellford-Seymour Bed and Breakfasts.

Nestled along the banks of the Trent Severn Waterway, surrounded by the rolling hills of Northumberland, you'll find pure country charm in Campbellford - Seymour and the surrounding towns. Perfectly idyllic rural landscapes with meandering stone fences, wild-flower filled meadows, beckoning nature trails and friendly communities abound. Stroll canal-side along the Rotary Trail .....put your lucky fishing lure to the test ..... leisurely explore the waterfront at Old Mill Park ......swim the quarry ..... go antique hunting .....see a big, a very big two dollar coin ..... picnic beside lazy waters .....go boating, all day .....snuggle into the quaintest B&B ever ......tee off where the sun first warms the earth in the morning ..... savour pure maple syrup .....get the best local information from a friendly shopkeep ....do the Farmers Market ..... sit front row centre at an Arts Festival Theatre production. Whatever your vacation pleasures, slow down, enjoy the glorious countryside and the delightfully warm hospitality of this special little corner of Ontario. Come to Trent Hills and find your very own favourite reason to come back again, and again.