Kelowna British Columbia Canada

ACCOMMODATIONS
KELOWNA
BED AND BREAKFASTS

Kelowna Bed and Breakfasts Kelowna B&Bs...Welcome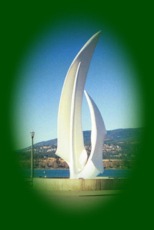 Kelowna BC B&Bs, Kelowna Bed and Breakfasts, Inns, Guest houses, Best places to stay in the Okanagan Valley, Okanagan B&B accommodations Kelowna, lodging, B&Bs in the beautiful Okanagan Valley, Kelowna, Peachland, British Columbia, Canada.
Kelowna - the jewel of the Okanagan. The cosmopolitan city that grew up from an orchard town. The city built on the shores of the crystal blue waters of the mighty Okanagan Lake. Whether the rolling vineyards, orderly orchards and endless parks are a part of the city or the city a part of them, is up in the air. Festivals, first rate concerts, prime sporting events, golf, live theatre - your entertainment and recreation options are endless. Four perfect seasons beckon all year long.


Kelowna BC Bed and Breakfasts welcome you all year long.....
Blossom filled early springs coast right into long hot summer days filled with every water sport imaginable. Swim, water-ski, fish, houseboat, windsurf, jet-ski or just relax lakeside in that hidden cove you're so glad you found. Hike. Cycle the old Kettle Valley Railroad. Then, as more stars than you can remember seeing in a long time fill the night sky, you'll happily tuck into a comforting B&B to be pampered hand and foot. Ah! Fall colors herald the wondrous explorations of more beautiful estate wineries than you can shake a corkscrew at. Heavenly tastings. If fresh powder is your pleasure, you'll thrill to hit the slopes at nearby Big White as winter blankets the valley. So very much awaits you in Kelowna. Certainly one of the best places in Canada to vacation, and with some of the friendliest Innkeepers anywhere your Bed and Breakfast experience will surpass all your expectations. So relax, get comfy and click through some of the best B&B's in the Kelowna area. We're happy just knowing that you'll find the perfect accommodation to suit your fancy. Be sure to come to Kelowna soon, cuz once you do, you'll be back, and we like that. Sweet dreams.