Downtown Toronto
Cabbagetown
Casa Loma
Toronto East End
Toronto & Downtown Toronto Bed and Breakfasts, B&Bs ...Welcome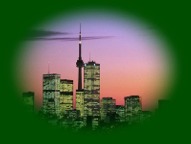 Downtown Toronto Bed and Breakfasts, Cabbagetown B&Bs, Inns, B&B accommodations, Casa Loma Bed and Breakfast lodging, Guest Houses, Vacation Rentals, Best places to stay in downtown Toronto, Ontario, Canada.
Welcome to our delightful collection of Bed and Breakfasts, B&Bs, Inns and fine accommodations in and around downtown Toronto and popular neighborhoods of Toronto, Ontario, Canada and the surrounding areas. Have fun browsing our B&B directory. For more information on each establishment just click on the icon button for each property. Enjoy browsing ....enjoy warm B&B hospitality .......enjoy your next visit to Canada's exciting and inviting Toronto area .....
A Seaton Dream


Bed and Breakfast
Downtown Toronto accommodation

You couldn't find a B&B more perfectly situated in Toronto. Everything is at your doorstep. Wonderfully appointed home with your total comfort in mind. Relax in the sauna, cozy in to watch a movie on satellite TV, enjoy our beautiful garden patio. After a perfect night's sleep awaken to a delicious full Breakfast.
toronto Downtown



Bed and Breakfast
Downtown Toronto B&B

Warm hospitality in the heart of downtown Toronto. Awaken to the aroma of freshly ground Starbucks coffee and delectable, hearty English style breakfasts. Wonderfully comfy, elegantly appointed guest suites. Share a glass of award-winning VQA wine with your hosts upon check-in and succumb to first class pampering.