Comox Courtenay
Vancouver Island
British Columbia Canada
COMOX
BED AND BREAKFASTS
ACCOMMODATIONS

BED AND BREAKFASTS
COURTENAY
ACCOMMODATIONS
Comox
Fanny Bay
Black Creek


Courtenay B&Bs
Comox B&Bs.... Welcome you
Courtenay Bed and Breakfasts, Comox B&Bs, Bed and Breakfast lodging Black Creek, Fanny Bay B&B accommodations, Inns, Guest Houses on Vancouver Island, Cottages, Black Creek Vacation Rentals, Best Places to stay in the Courtenay Comox area, Vancouver Island, British Columbia, Canada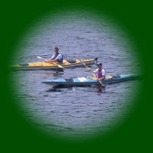 In central Vancouver Island cradled between the Beaufort Mountains and the famed waters of the Strait of Georgia lies the distinctive cities, towns and communities of the Comox Valley. Here you can enjoy fresh seafood, go kayaking or whalewatching, enjoy a round of golf, dig for fossils or take in the theatre and still have so much more to do. The Comox Valley takes in the centres of Comox, Courtenay and Cumberland. You'll find the town of Comox, surrounded by a beautiful valley and the largest glacier on Vancouver Island, to be more than a delightful village by the sea, offering year-round outdoor pursuits. Don't miss the Filberg Festival and Comox Nautical Days in August. The artsy town of Courtenay, Comox's sister city, is tucked snugly into beautiful idyllic farmlands in central Vancouver Island. Outdoor pleasures prevail with great hiking, camping, kayaking as well as some of the best salmon fishing in these here parts, with winter months offering up exceptional skiing. Visit the welcoming village of Cumberland, nestled at the foot of the Beaufort Mountains, with it's rich heritage and enjoy wonderful hiking and cycling trails.
FOSKETT HOUSE



Bed & Breakfast
Comox, BC

Built in 1920 by Henry and Hattie Foskett, the house is a South African style colonial with wrap around verandas. Situated at Point Holmes, across the road from the ocean, Foskett House is protected by wind sculpted Garry Oaks and Pine trees.
All Seasons Roost



Bed & Breakfast
Courtenay, BC
Experience the pace of a peaceful country setting in an adult oriented home on a one acre lot. We are only 5 minutes from town centre that offers full amenities. Private guest sitting room with television in a non-smoking home. The day starts with a heart starter breakfast and can end with a relaxing soak in our garden hot tub.
Copes` Islander

Oceanfront B&B

Comox, BC
Beachfront getaway offering self-contained vacation rental suite and full hospitality bed and breakfast accommodations. Spectacular ocean and mountain views, tranquil setting and unforgettable breakfasts. Beach just steps from your door. One minute drive from Comox-Powell River ferry terminal. Close to golf, skiing, fishing, and virtually every type of outdoor activity.