White Rock British Columbia Canada
Surrey BC
ACCOMMODATIONS
WHITE ROCK
BED AND BREAKFASTS
White Rock
Surrey
Cloverdale

Point Roberts Washington
Only 40 minutes from
Vancouver B.C. Canada

Greater Vancouver, British Columbia, Canada - B&B Accommodations

White Rock BC/ Surrey BC B&Bs - Bed and Breakfasts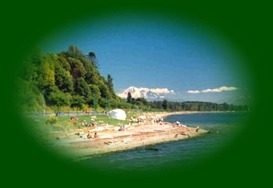 White Rock B&Bs, Surrey B&Bs, White Rock Bed and Breakfasts, Surrey Inns,
White Rock B&B accommodations, Surrey Bed and Breakfasts, White Rock Inn, Surrey B&B accommodations, lodging, vacation and cottage rentals, suites, Best places to stay, Bed and Breakfasts in White Rock and Surrey areas of Vancouver, British Columbia, Canada
Browse White Rock's quaint shops......try your hand at catching crabs right from the pier .......marvel at the delightful array of fresh farm produce at a Farmers Market ......savour an oceanside, candlelight dinner ......watch local artists weave their magic on canvas ..... go antiquing .....spend the whole day on the beach ......hit the links .... snuggle into a friendly Bed and Breakfast ....do the Sunday Flea Market ......whatever your vacation pleasures the White Rock, Surrey areas of Greater Vancouver will give you something to write home about. Come see for yourself.
Christine's



B&B
White Rock
Spotlessly clean B&B home, centrally located in White Rock, with sweeping ocean views, offering 2 guest rooms with private bathrooms on the main level and 2 rooms in our guest suite complete with kitchen and living area. Delicious home cooked hot breakfasts. Wireless high-speed internet, self serve laundry and free parking.
Ocean Rose



Bed and Breakfast
White Rock, BC

"Relax in your spacious ocean view suite with its private entrance or take a short stroll to the beach and promenade. Enjoy a full breakfast as you view the San Juan Islands".