Sunshine Coast British Columbia Canada
ACCOMMODATIONS
SUNSHINE COAST
BED AND BREAKFASTS
Sechelt
Davis Bay
Earl's Cove
The Sunshine Coast BC B&Bs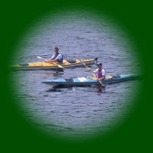 .... Welcome
Powell River BC B&Bs, Gibsons Bed and Breakfasts, Sechelt Bed and Breakfast Accommodations, Half Moon Bay B&B lodging, Inns, Cottages, Sunshine Coast B&Bs, Sunshine Coast Cottages, Sunshine Coast Bed and Breakfasts, Best places to stay on British Columbia's Sunshine Coast.
The renown Sunshine Coast is part of BC's Pacific coast north of Vancouver spanning 180km along the Strait of Georgia, from Howe Sound to Desolation Sound. This lovely stretch of natural beauty and seaside communities can only be reached by boat or air. A car and ferry trip from Vancouver takes only about 40 minutes total to step foot upon the Sunshine Coast.
First you might want to explore Gibsons where the long running TV series The Beachcombers was filmed. Who can forget the quaint charm of this seaside village? Explore shops, restaurants, galleries, beaches and soak up the ambience of this famed nautically rich community.
The town of Sechelt is known to be the cultural centre of the Sunshine Coast, host to the Annual Festival of the Written Arts, and of course home to the progressive Sechelt Indian Band. Explore magnificent beaches, enjoy superb fishing, or just soak up the beauty of the area from your own canoe or kayak as you paddle the shoreline.

Powell River locals will happily boast that they have possibly the best salt and freshwater fishing and scuba diving in Canada. Explore the quaint shops and partake of fantastic fresh fare at pubs and restaurants in this beautiful community by the sea.