SAINT JOHN NEW BRUNSWICK CANADA
BAY OF FUNDY
SAINT JOHN
BED AND BREAKFASTS
ACCOMMODATIONS
Saint John Bed and Breakfasts B&Bs ...Welcome
Saint John B&Bs, Bed and Breakfasts in Saint John, Inns, Guest Houses, Bay of Fundy B&B accommodations, Bed and Breakfast lodging, Farmstays, Cottage and Vacation rentals, Best Places to stay in Saint John, New Brunswick, Canada.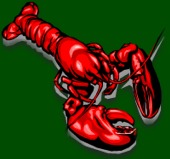 Fascinating…..diverse….friendly…Welcome to Saint John, Canada's oldest, and New Brunswick's largest city. Stroll the boardwalk …… discover delightful antique and artisan shops ……. experience the world renown Reversing Falls, where the planet's highest tides join forces with the province's longest river in a rush of spray and foam .....Cruise the blue waters of the Bay of Fundy ……let your senses revel in the colors, sounds and aromas of The Old City Market …….watch for whales …. marvel at historic streetscapes and the beauty of period architecture …peruse New Brunswick's oldest museum … treat yourself to a candlelight dinner ….delight in the freshest seafood … laugh with pleasure at The Festival by the Sea …snuggle in under the stars at a quaint Bed & Breakfast …Remember how perfect a vacation by the sea can really be….Come to Saint John and you'll always come back.