Township of Rideau Lakes Ontario Canada




ACCOMMODATIONS
Rideau Lakes
BED AND BREAKFASTS

Newboro
Delta
Westport
Elgin
Rideau Lakes Bed and Breakfasts B&Bs ...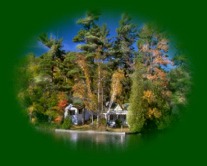 Welcome
Rideau Lakes Bed and Breakfasts, Inns, B&B accommodations, Portland Bed and Breakfast lodging, Westport B&Bs, cottages, B&Bs in Ontario, Vacation rentals, Delta Guest Houses, Best Places to stay in Ontario, Canada. Elgin Bed and Breakfasts.

Come to Rideau Lakes to get away from it all. Come to explore the friendly communities, quaint hamlets and charming villages. Come to try your luck at bass fishing ......tee off on forest sheltered fairways .....hunt for that perfect antique piece ....bicycle the backroads ....befriend a lockmaster ......idle away a perfect sunshiney day on the water, with a boat under you .....hike the Cataraqui Trail .....learn all about maple syrup .....snuggle into a most hospitable B&B ......sample some local cheeses....visit the cut stone dam at Jones Falls....do a walking tour of the village of Delta ...savour sweet corn .....come to the beautiful Rideau Lakes region of Ontario and delight in vacation pleasures galore.