Midland Ontario Canada
Southern Georgian Bay




ACCOMMODATIONS
Southern Georgian Bay
BED AND BREAKFASTS

Midland B&Bs
Penetanguishene B&Bs
Tay B&Bs
Tiny B&Bs
Bed and Breakfasts Southern Georgian Bay B&Bs ... Welcome
Midland Bed and Breakfasts, Inns, B&B accommodations, Georgian Bay Bed and Breakfast lodging, B&Bs, cottages, B&Bs in Ontario, Vacation rentals, Midland Guest Houses, Best Places to stay in Cottage Country, Ontario, Canada. Bed and Breakfasts.

Here the sparkling blue waters of Georgian Bay meet our friendly communities rich in history and enchanting natural beauty.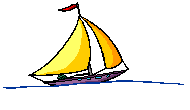 Welcome to the towns of Midland, Penetanguishene, Tay and Tiny. Come to our little corner of Canada where you'll find .....the largest collection of fresh water islands in the world ..... nature trails that beg to be explored ......the largest collection of outdoor murals in Canada .....more fresh water beaches than you can shake a towel at .....Canada's first re-created Indian Village .....delightfully quaint B&Bs around every corner ......waterfronts trail that invite you to walk, cycle or rollerblade while soaking up the scenery .....picturesque gardens ......welcoming shopkeeps .....a chance to visit a true national treasure, Sainte-Marie among the Hurons ....some of the best fresh-water boating in the world in the 30,000 islands of Georgian Bay ......dining choices galore ......green fairways enticing you to tee off in the morning sunshine ......talk about the perfect family playground, that's Southern Georgian Bay. Come and see for yourself and we promise you'll always come back for more.