Kamloops British Columbia Canada
Sun Peaks Ski Resort BC
Kamloops B&Bs
Sun Peaks Ski Resort
Savona
Kamloops BC and Area B&Bs ~ Sun Peaks Bed and Breakfasts ...Welcome
Kamloops BC Bed and Breakfasts, Kamloops B&Bs, Sun Peaks Resort B&Bs, Sun Peaks Bed and Breakfasts, B&B accommodations, Bed and Breakfast lodging, Inns, Farmstays, Cottage and Vacation rentals, Best places to stay in Kamloops, British Columbia, Canada.
Ever popular Kamloops lies in the heart of the southern interior of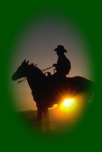 beautiful British Columbia. A mild year round climate, mighty rivers, scenic lakes, beckoning mountains and grasslands lend themselves to outdoor pleasures the year through. Famous for it's hospitality you'll find cosmopolitan and cultural offerings galore…take in the symphony….dine out at the ethnic restaurant of your choice…..visit the art gallery or maybe catch a little live theatre. And what ever you do don't forget your golf clubs, cuz the golfing is good. To say nothing of the fishing. If you're into white water you'll thrill to swoosh down the mighty Thompson and Fraser Rivers. If you're at Home, home on the range, saddle up, giddy-up and come on down folks for the annual Kamloops Cattle Drive. Later in the year as the snow begins to fly it's time to head to near-by Sun Peaks, BC's second largest ski area for some of the best downhill skiing to be had. Sun Peaks offers long cruising runs up to 8km (5 miles), 117 runs including 12 gladed areas, 40km of cross country trails, 11 lifts, the greatest vertical in BC's interior - 881 meters. On top of all that Sun Peaks and Kamloops offer a fine choice of Bed & Breakfasts to surpass all your accommodations expectations…..come to Kamloops and Sun Peaks and be accommodated….Sweet dreams.

Lakeside Country Inn



Bed & Breakfast
on Kamloops Lake, in Savona, British Columbia
Enjoy the lakeview and sunset from your private balcony or patio. Choose from lakeview rooms with a queen bed or two twin beds or larger kitchen suites. Bed and breakfast and room only rates are available. Breakfast in the glass enclosed Garden Cafe is a delightful way to start your day during the summer.