Haliburton Highlands Ontario Canada



ACCOMMODATIONS
Haliburton Highlands
BED AND BREAKFASTS


Minden
Haliburton
Eagle Lake
Halls Lake
Harcourt
Wilberforce
Haliburton Highlands Bed and Breakfasts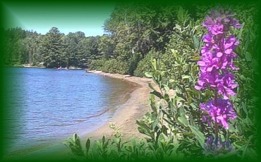 ~ B&Bs ...Welcome
Haliburton Highlands Bed and Breakfasts, Inns, Haliburton Highlands B&Bs accommodations, Bed and Breakfast lodging, cottages, B&Bs in Ontario, Vacation rentals, Guest Houses, Best Places to stay in Ontario, Canada. Bed and Breakfasts.

Welcome to the outdoor paradise that is the Haliburton Highlands; crystal lake waters, lazy rivers, friendly towns and natural splendour surround and beckon you to explore. Tee up on one of our scenic golf courses.....delve into our heritage touring an old-time stone church .....traverse the riverside trails near Buttermilk Falls ....eye-spy the land far and wide from the Dorset Lookout Tower ....marvel at the talent of local artisans .....go antiquing ...... snuggle into a perfectly quaint Bed and Breakfast ......find your very own fishing hole ...... hit the beach .....skim over clear blue waters with a canoe under you ...... explore woodland trails ......savour a candlelight dinner....hit the slopes ...... whatever your vacation pleasures, whatever the season, the natural glories and delightfully welcoming towns of the Haliburton Highlands will keep you coming back for more.

Stouffer Mill



Bed & Breakfast Getaway
Stouffer Mill Bed & Breakfast Getaway is a unique,12-sided, circular, post & beam structure with suspended rooms and furnished with antiques throughout. Our 3 guest rooms all have private baths and sliding doors to private decks. There is a swimming pool and a roof-top solarium with hot tub and a 360º panoramic view of Halls Lake.