Langley British Columbia Canada
Fort Langley BC - Fraser Valley



FORT LANGLEY
BED & BREAKFASTS
ACCOMMODATIONS
LANGLEY
BED AND BREAKFASTS
ACCOMMODATIONS
Fort Langley Bed & Breakfasts Langley B&Bs
Fort Langley B&Bs, Langley Bed and Breakfasts , B&Bs, Inns, Guest Houses, Farmstays, B&B accommodations, Bed and Breakfast lodging Best places to stay in the Fraser Valley area, British Columbia, Canada.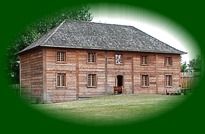 Not far from Vancouver, in the beautifully natural Fraser Valley, you'll find the delightful small town of Fort Langley and the thriving small city of Langley that still boasts a welcoming rural overtone. Friendly hospitality abounds. Stop at a road-side U-pick farm stand and load up with blueberries, strawberries and other locally grown delights. Step back into Canadian history at Fort Langley and join in the activities of this 1840's trading post. Have fun browsing the antique shops. Sit, relax and sip a latte and watch the world go by at a sidewalk cafe. Eye-spy the mighty Fraser River from the tip top of an observation tower. Wake up to the aroma of fresh baked goods at a quaint Bed and Breakfast. Stroll through fields of lavender and echinacea at the Tuscan Farm Gardens. Tour our local estate wineries sip by sip. Hit the links. Picnic riverside. Come and enjoy the 'country side' of Vancouver and we promise to give you something to write home about.