BROCKVILLE
BED AND BREAKFASTS
ACCOMMODATIONS
PRESCOTT B&BS
ACCOMMODATIONS

Brockville
Prescott
Iroquois
Morrisburg
Brockville Bed & Breakfasts, Prescott B&Bs ...Welcome
Brockville Bed and Breakfasts, Inns, B&B accommodations, Prescott Bed and Breakfast lodging, cottages.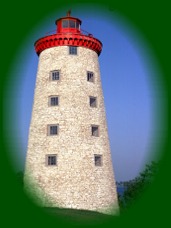 Follow the mighty St. Lawrence to the city of Brockville where history comes alive in Ontario's oldest incorporated municipality. Our enchanting city offers a reminder of Canadian history with striking architecture, stately mansions, elaborate fountains - all carefully preserved as reminders of another era. Let history enchant you once again along the shady, tree-lined streets of Prescott. Stroll Prescott's sparkling waterfront, glide into the beautiful Marina or maybe tee off in view of the shimmering waters of the St. Lawrence. Whatever your pleasures the friendly people of this region of historic upper Canada look forward to sharing their special brand of hospitality with you.