Avalon Region Newfoundland Canada

ACCOMMODATIONS
AVALON PENINSULA
BED AND BREAKFASTS
Trinity Bay
Cavendish
Placentia Bay
St. Mary's Bay
Avondale
Heart's Delight
Dildo South
Avalon Bed and Breakfasts ~ B&Bs ...Welcome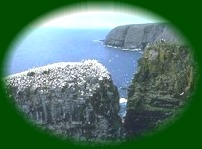 Avalon region Bed and Breakfasts, Cavendish B&Bs, Bed and Breakfasts Dildo, accommodations Avondale, Trinity Bay BBs, Guest Houses, Vacation and Cottage Rentals, Heart's Delight B&B lodging, Inns in the Avalon region of Newfoundland , Canada.
Find seashells and shiny pebbles on Bellevue Beach .....discover a fantastic forest of small, twisty trees .......pick blueberries ......find your very own trout fishing hole .......see caribou at the Avalon Wilderness Reserve ......tee off to a gloriously scenic 9-hole challenge at the Willows at Holyrood .....get up close and personal with spectacular birdwatching at Cape St. Mary's Ecological Reserve ...... wander ancient fishing villages ...... eye spy a family of humpback whales just offshore ...... understand icebergs ......snack on some crispy, golden fried caplin ... experience fog like never before at Cape Race ....relish rich history ..... snuggle into a seaside B&B ..... explore places with names like Cupids, Heart's Content, Chapel Arm and Chance Cove .....hike it .... bike it ......then top it off with a delightful candlelight dinner ......come to Newfoundland's Avalon Region and make vacation memories that will last forever.
Harold Hotel


The Harold Hotel has been family owned and operated for 5 decades since its inception in 1962 by founders John and Margaret Kelly. With 18 guest rooms, we offer many amenities of a larger hotel but our smaller size allows us to provide true Newfoundland hospitality at its best!